Looking for snow shoveling Canton Ohio?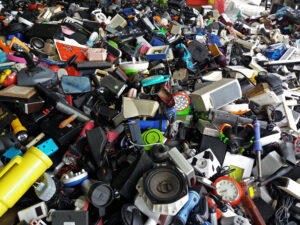 We are your local experts for snow shoveling Canton Ohio! SOS Junk Removal services residential customers as well as businesses. Do you have something that should be "goneski" from your home, office, retail locations, construction site, or elsewhere? Our friendly team is happy to meet all your snow shoveling Canton Ohio needs. 
We remove all your unwanted items. No job is too big, and no job is too small. We remove clutter and give you your space back.
 Our services include:
Appliance Removal
Christmas Tree Removal
Dumpster Rental
Furniture Removal
Virtual Consultations
Recycling
Storm Debris Removal
Biohazard Waste Removal
Commercial Services
Electronic Waste Removal
Garbage Removal
Mattress Removal
Post Construction Cleaning
Residential Services
Yard Debris Removal
Cleanouts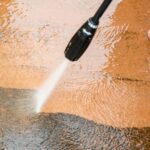 Do you have a light demolitions or tile removal project? We can help!
Do you need pressure washing services? Not only does routine pressure washing benefit your business by keeping its appearance professional, but it also removes harmful contaminants (mold, mildew, and algae) that can cause long-term damage.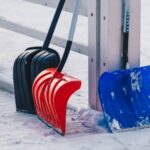 The snow looks beautiful, but it causes stress and headaches when it comes to its removal. Removing snow without professional help can cause minor and major accidents and form injury. Also, for homeowners, it becomes a tedious job to get rid of the entire snow around their home. Therefore, hiring professional snow removal services is the best option for your personal and commercial properties. Our Team uses advanced and effective equipment to expedite the snow removal process. Whether it be a record snowfall or just the usual one that you get yearly, our experts are pro at dealing with any snowfall event.
Hire our expert Snow Removal Services to experience an efficient and affordable deal. We are just a call or click away!
We can help with snow shoveling Canton Ohio!
Here is what our customers have to say…
 "It is a great business. They are all nice and very respectful. They did above what I had initially asked without hesitation. I would definitely use them again, although I hope I don't have to."
Debbie Starcher
"Two gentlemen came to my house on time. They were so friendly and nice. They moved my old couch and other things out of my basement. They were so helpful and reliable. I appreciate their service."
Jeong Hoon Choi
"These guys are the absolute best hands down I've used a lot of different junk removal businesses in the northeast Ohio area and these guys are absolutely amazing highly recommended!!!"
Money Honky
"They helped me clean out a garage and basement. Sent a few pictures and they responded quick with a quote. Fair pricing. They showed up first thing in the morning and were very polite, professional, and respectful. They worked quickly and efficiently. Ended up being more than we originally thought but they took it all anyway. I highly recommend SOS junk removal for your junk removal needs."
William Snow
"Quickly cleared out my new house and removed everything. Great prices and very polite and respectful customer service I would highly recommend this company to anyone that needs anything moved and taken away quickly. 👍"
Sierra Conrad
"These gentlemen communicated quickly and politely. They arrived on time and charged a very fair price for the removal of several items of furniture and lawn equipment. I would use them again with no reservation. Very, very happy with their services."
 Nancy Burce
"Very Polite Gentlemen. Everywhere else I called gave me the "run-around" and would take FOREVER to respond, SOS Junk Removal came out, gave a great quote and had all my junk gone same day! Definitely recommending them to my friends and family!"
N.
"They came and removed 13 old rusty tractors, junk car, and about 5 loads of trash from my land. I had several offers, and no one showed up. Called them once they were here about 4 hours later!! Very nice people. The owner is very caring of your time."
Brittney Lehman
"They were very helpful and professional. I appreciate their kindness. I wish more companies were half as good as SOS Junk Removal Service."
 Denise Portis
Call today for snow shoveling Canton Ohio!